Careers
Teamwork is our strength
Teamwork, expertise and collaboration are the stepping-stones that will help us achieve common goals and continue to build the success of the company.
A coherent team is one of the company's most important strengths, both in terms of promoting efficient and effective internal operations and in terms of market presence. Combination of communication, collaboration and coordinated management efforts is a guarantee of long-term success and the key to overcoming challenges.
As technological change becomes even more relentless and inevitable, people collaboration skills and the ability to combine knowledge from various fields and contexts will definitely become important factors of the company. Our teams collaborate efficiently on a daily basis. They gain knowledge from each other and share experiences that make us unique.
Cooperation and constant development enable us to put ideas into action and we can offer turn-key solutions to our customers, partners and other stakeholders.  We believe our multicultural team is the core part of our success. This diverse working environment not only brings together different cultures and ethnic backgrounds, but also offers different points of view, new types of creativity and communication, and different ways of approaching things.
"Individuals play, the team wins!"
Teamwork increases efficiency, responsiveness and quality of our work
Encourage and help each other to become more successful
Proactively look at things from the perspective of others
Trust and respect one another
Collaboration with teams around the globe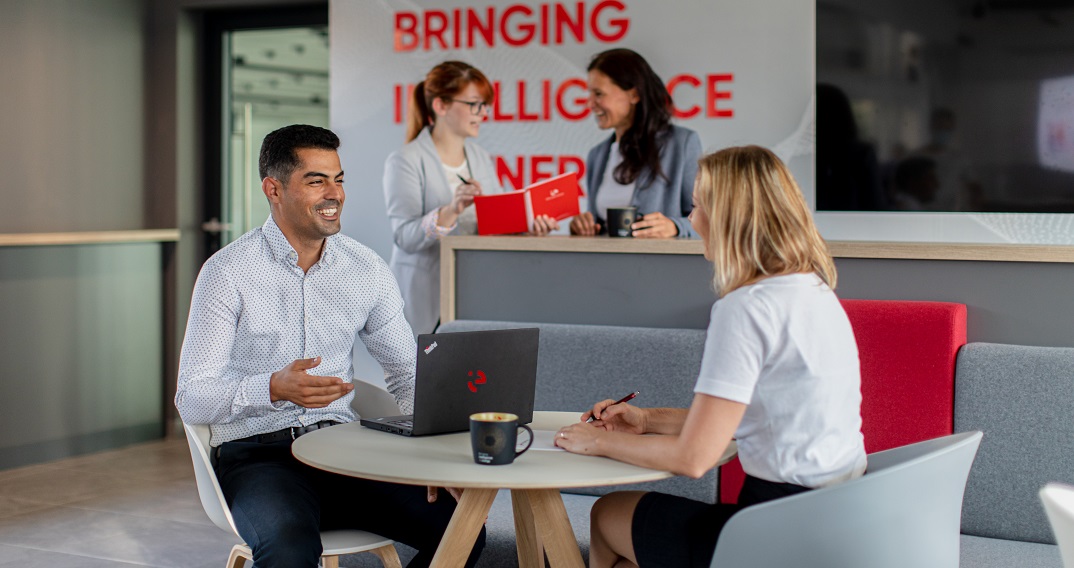 Did we spark your interest?
At Iskraemeco we innovate, we design and we evolve. Our highly-motivated and proactive employees are the main reason for the success and development of our company.
Teamwork, experience, and partnership are the pillars that enable us to achieve shared goals and build a successful company—together, we can accomplish anything.
Iskraemeco's experts bring their passion and talents and transform them into quality products, solutions and services – all with the goal of contributing to the greener tomorrow.