Our employees are actively involved in different organizations and are devoted to sharing their experiences and knowledge.
Iskraemeco has been an active member of DLMS for more than 20 years
Iskraemeco has been awarded for 20 years of membership and service in the DLMS User Association and has been recognized as a long-serving member of the organization, committed to development and promotion of DLMS/COSEM communication protocol.
DLMS User Association is a non-profit organization founded in 1997 by leading utilities and meter manufacturers. It has grown to a global organization with 300+ members from all continents and 60+ countries involving utilities, meter manufacturers, system developers and integrators, and chip manufacturers.
DLMS User Association mission is to establish and keep DLMS/COSEM as the leading standard for smart meter data exchange, to foster the operation of energy markets, facilitate energy efficiency and improve business efficiency for energy market players.
Today Iskraemeco continues to contribute to the strategic direction of the association, serving in various working groups and governance boards of the association. 
On behalf of Iskraemeco, Milan Kozole accepted the award on the occasion of the 20th anniversary in DMSL association.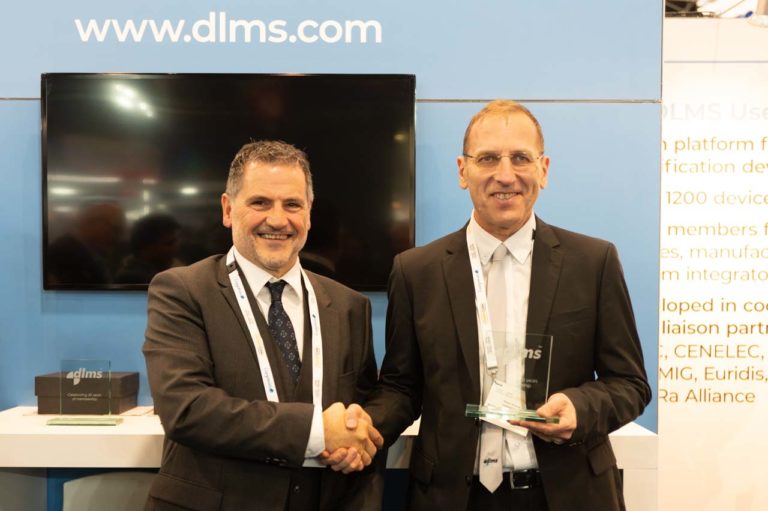 This year IDIS association is celebrating 10 years, Iskraemeco as one of its founding member.
The IDIS association develops, maintains, and promotes publicly available technical interoperability specifications, known as 'IDIS specifications,' based on open standards, and supports their implementation in interoperable products. The association manages, administers, and protects the IDIS quality label and supports rigorous interoperability testing to ensure high-quality standards.
Iskraemeco has been an active member of IDIS management board for the past ten years and from this year on also responsible for leading IDIS marketing department.
Under the lead of our employee Klemen Belec, marketing activities have been directed in order to promote IDIS association, increase awareness and to strengthen its strategic position on the market. The first steps that were made through interviews with customers and vendors and further plans include a series of webinars, starting in January 2021, addressing various themes from smart metering.
To read more you are welcome to visit its LinkedIn profile and webpage.