We are closing out 2022 by launching the new issue of Iskraemeco's magazine just before the holidays. So, you can flip through it while you take a well-deserved rest at the end of the year – or keep it to kick off 2023. Whether you are looking for insights into the energy and water sector or want to keep up to date with what's happening at Iskraemeco, our team has put together inspiring stories and news for you to enjoy.
In the new issue, you will learn more about the state of the industry in different countries, read more about sustainable initiatives and how trends are influencing the industry and the development of solutions, among others.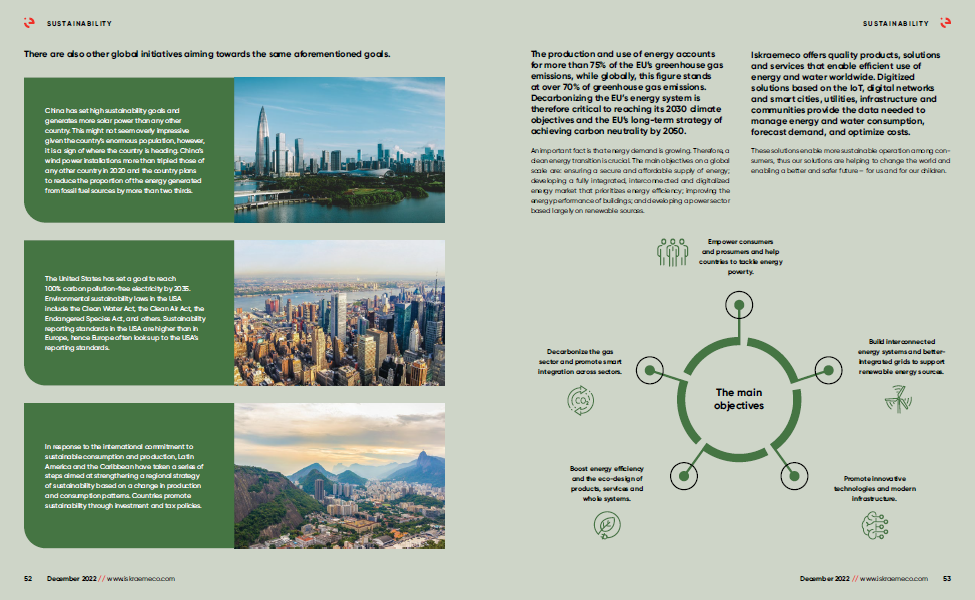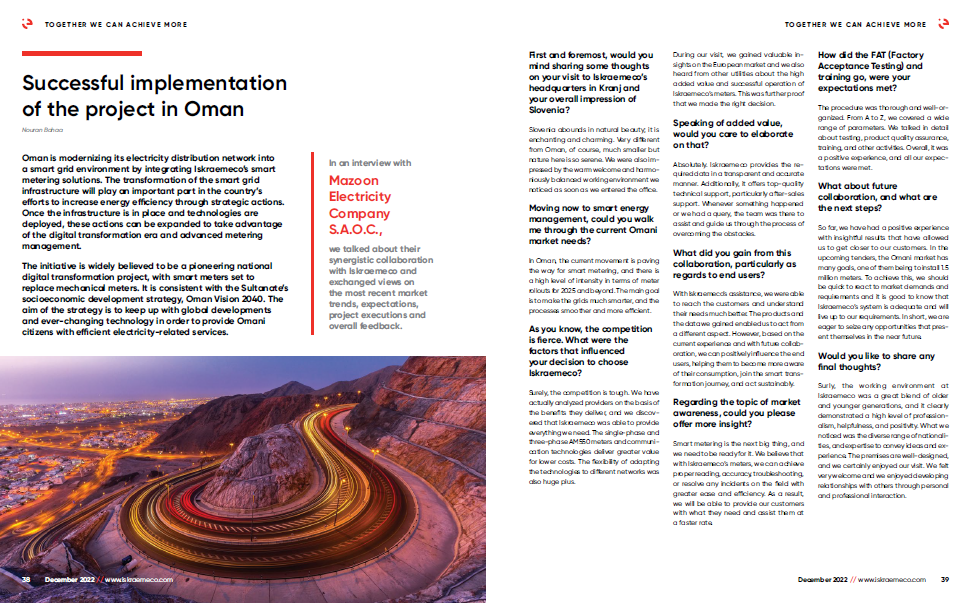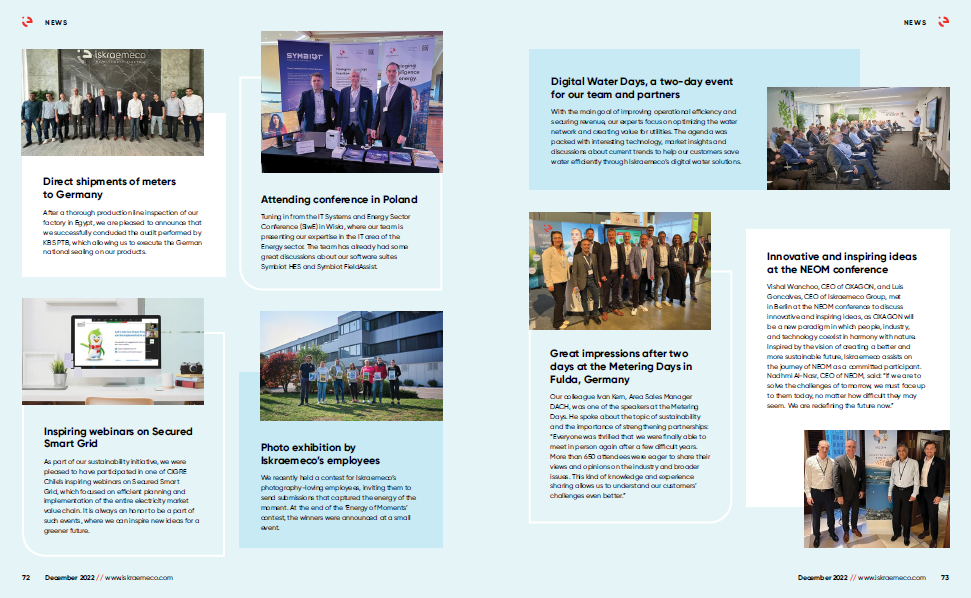 Here is a sneak peek of some of the articles you will find in the December issue:
Addressing customers' needs in the eMobility sector
A new solution in Water business + Use case: Smart Pumping Optimization
A deeper dive into the new advancements to our communication technologies
Building new quality testing experience for top-notch solutions
X – Connecting electricity solutions and digital platforms
Smart Grid market and Technology Design Center in India
Strong presence and growth on the Swiss market
Successful implementation of the project in Egypt, Oman, Germany
Manufacturing engineering is essential for business growth and development
Active collaboration for building digital grid infrastructure
What can we expect in the field of sustainable development?
Interview with Eng. Ahmed El Sewedy, President & CEO of Elsewedy Electric
Interview with Emad Ghaly, Executive Chairman of the Board of IE Group Holding and the Managing Director of IE Egypt and Africa
Download your digital copy and enjoy the reading.