As governments and regulators push modernization initiatives, utilities are also looking to upgrade their metering infrastructure. Smart metering adoption in the LATAM region is gaining momentum, driven by regulatory frameworks, cost savings, and environmental benefits. Governments and regulators are introducing new policies and standards to promote efficient energy management. These regulations often mandate the installation of advanced metering infrastructure (AMI) and require utilities to provide accurate and timely data to their customers. Iskraemeco understands the importance of complying with these regulations and works closely with utilities to develop and implement solutions that meet evolving regulations.
Iskraemeco recognizes this growing demand and is committed to providing state-of-the-art smart metering solutions that enhance the customer experience. We have a long history of innovation and a strong focus on sustainable solutions. We continuously invest in research and development to create smart metering technologies that meet industry trends and customer needs. Our solutions include advanced features such as real-time data analysis, remote communication capabilities and cybersecurity features. We also place a strong emphasis on environmental protection by providing solutions that promote energy efficiency and support the transition to renewable energy sources. While the metering industry is rapidly changing in Latin America, Iskraemeco stands out as a customer-focused player that offers advanced, secure and customized metering solutions. Iskraemeco focuses on technological advancement, energy efficiency, regulatory compliance and customer satisfaction. In doing so, the company aims to drive the growth of the metering industry while empowering its customers to optimize their energy consumption and make informed decisions.
Iskraemeco's positioning and growth strategy in the LATAM market
Customer-centric approach: Iskraemeco places great emphasis on customer satisfaction and strives to understand the specific needs and challenges of its customers in Latin America. Through active dialogue and gathering customer feedback, we tailor our measurement solutions to specific requirements, ensuring seamless integration and maximum benefit for our customers.
Local support and expertise: Iskraemeco understands the importance of local presence and support in the LATAM region. Through strategic partnerships and collaborations with local companies, we aim to build a strong foundation and provide our customers with reliable technical sup-port, training and maintenance services. This localized approach enables us to deliver tailored solutions and respond promptly to customer requests and issues.
Innovation and future readiness: Iskraemeco consistently invests in research and development to stay ahead of market trends and new technologies. By fostering a culture of innovation, Iskraemeco ensures that its metering solutions are future-proof, adaptable to evolving customer needs, and compatible with upcoming industry standards.
When it comes to smart grids on a global scale, Latin America is still in the early stages. However, there are several initiatives and ongoing implementations in the region that serve as examples for the coming future and accelerate progress. Our business partners in the area, which include agents, distributors, companies and highly skilled professionals, have extensive technical knowledge and exceptional business acumen. They play a critical role in enhancing every business opportunity we undertake, forming the cornerstone of our value proposition.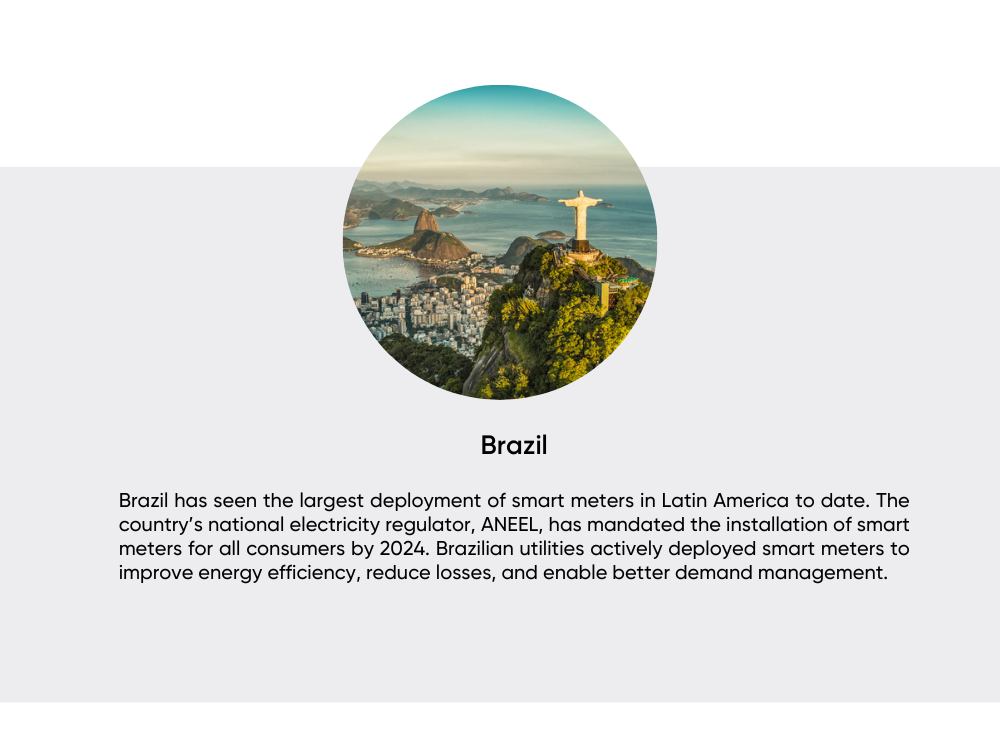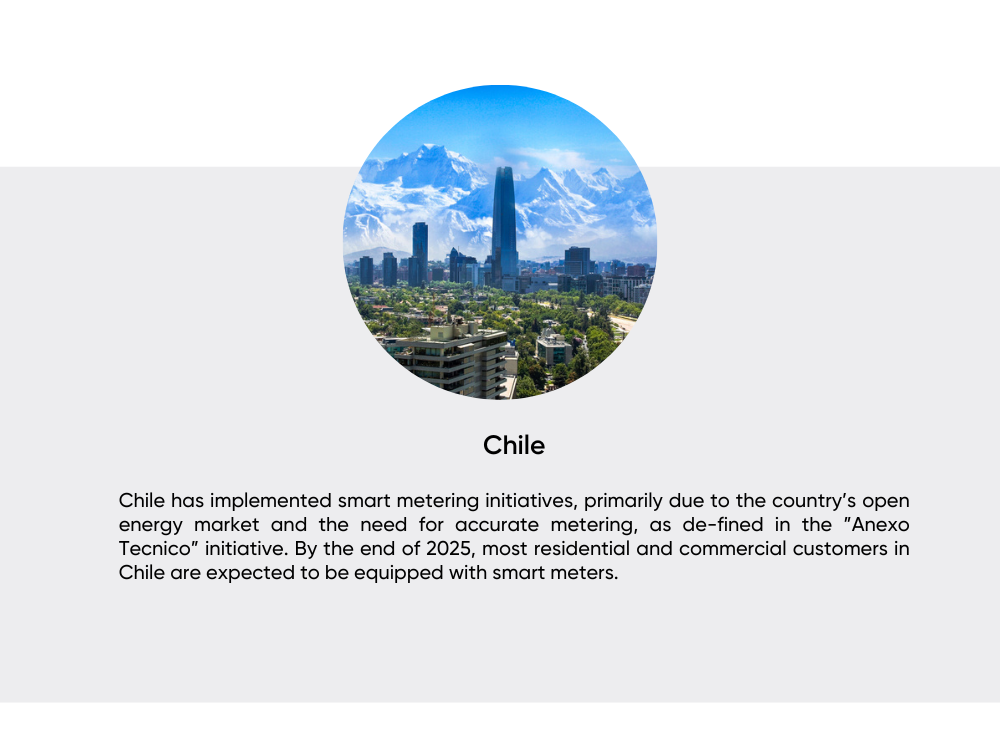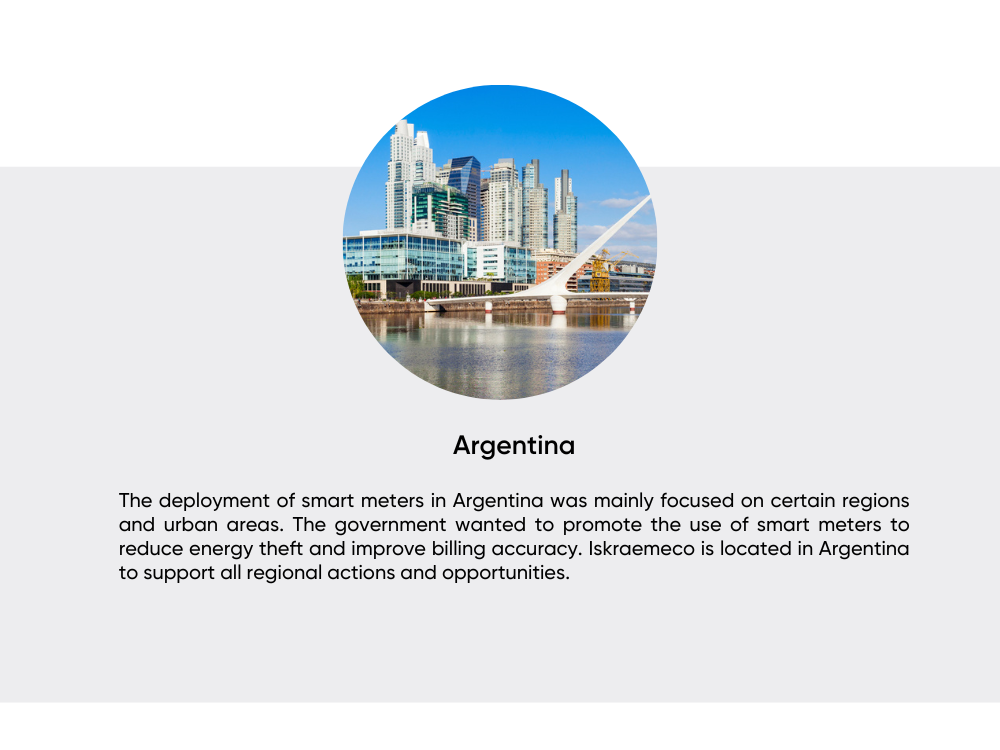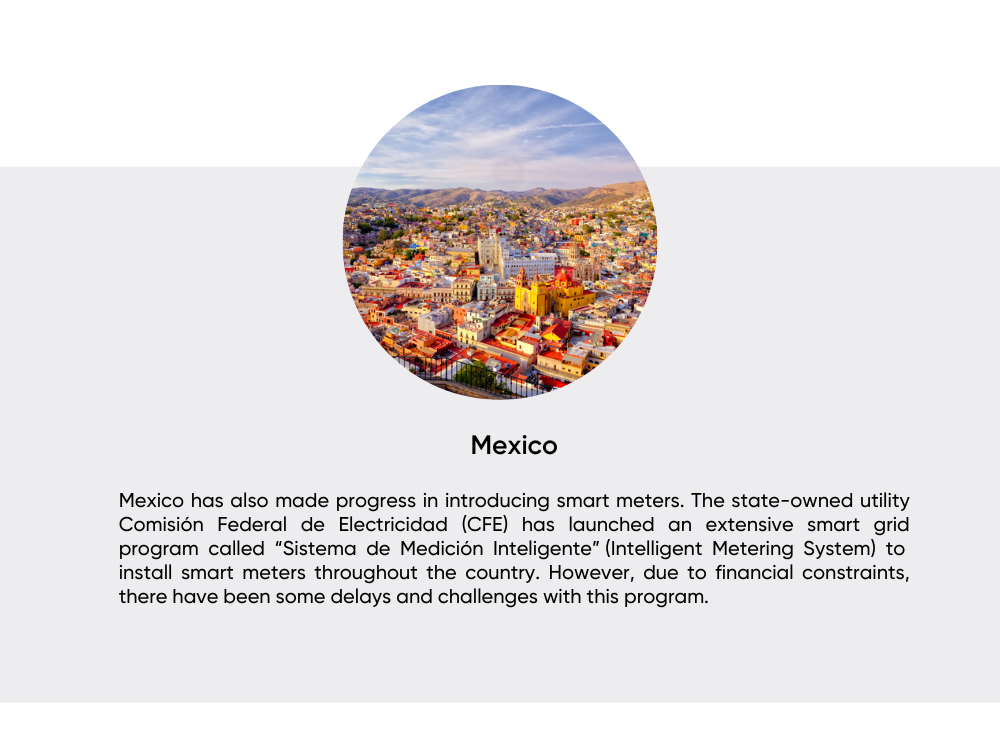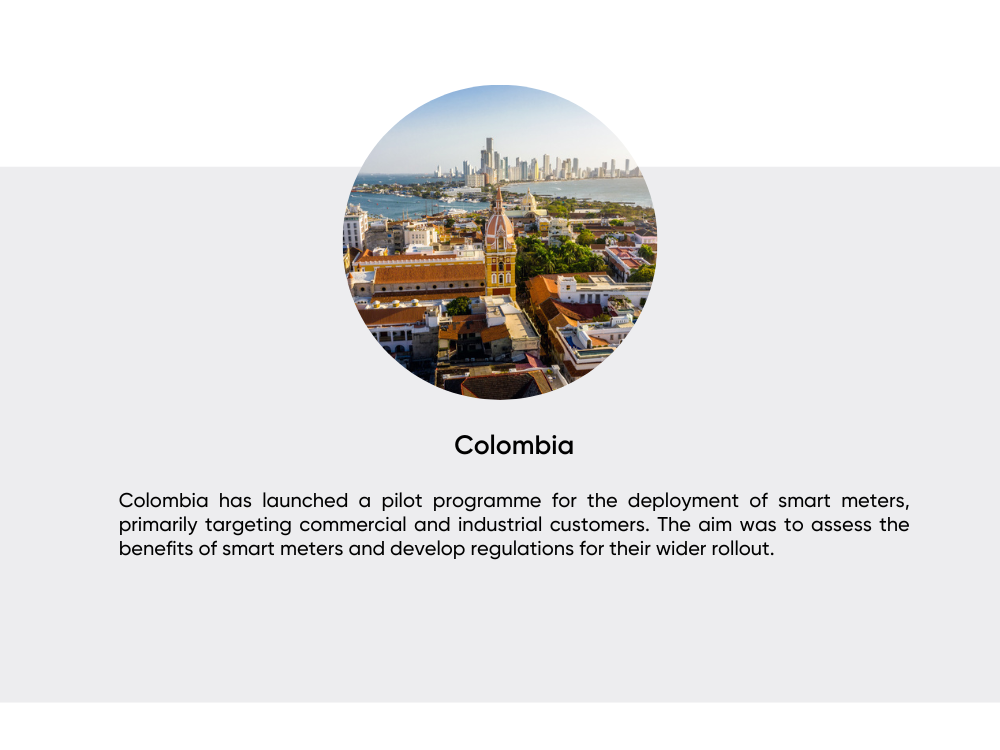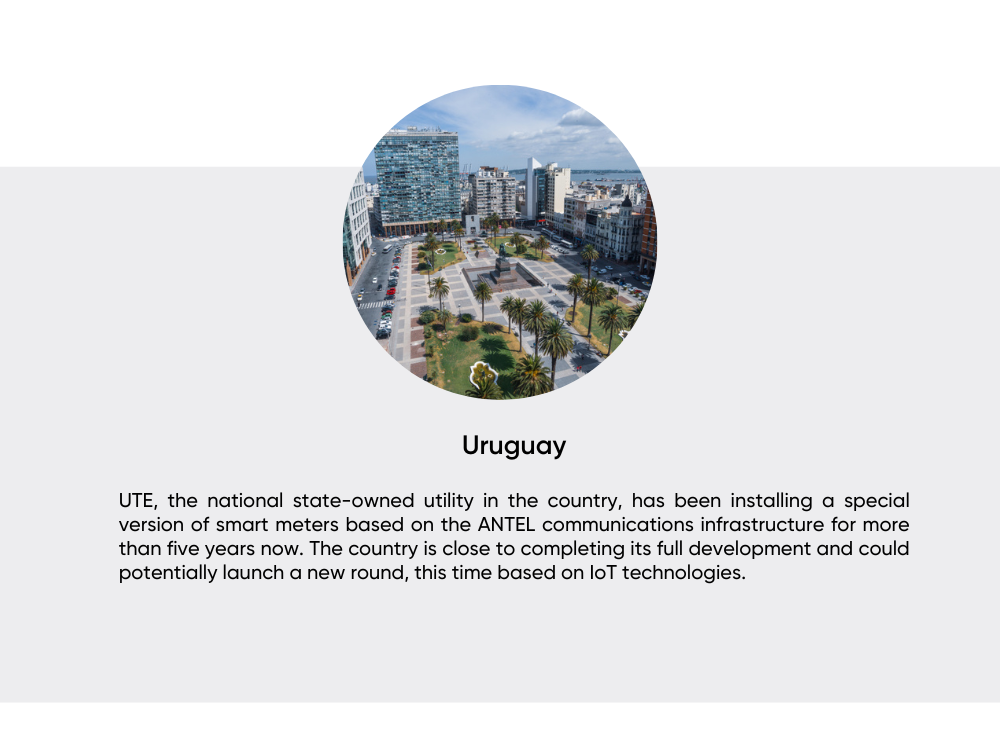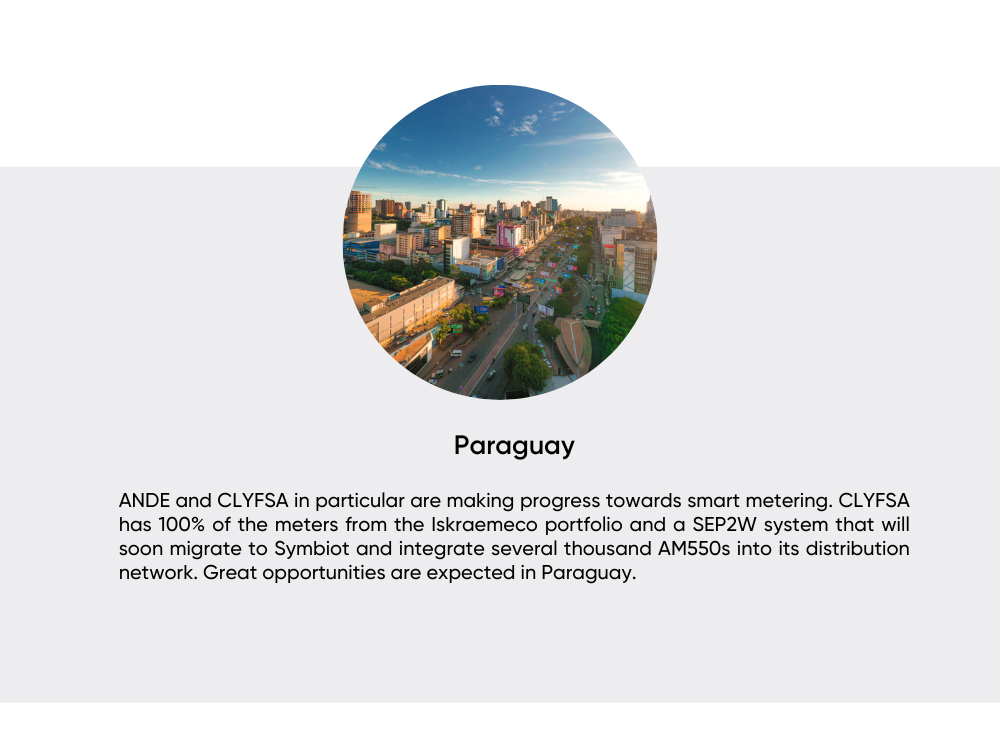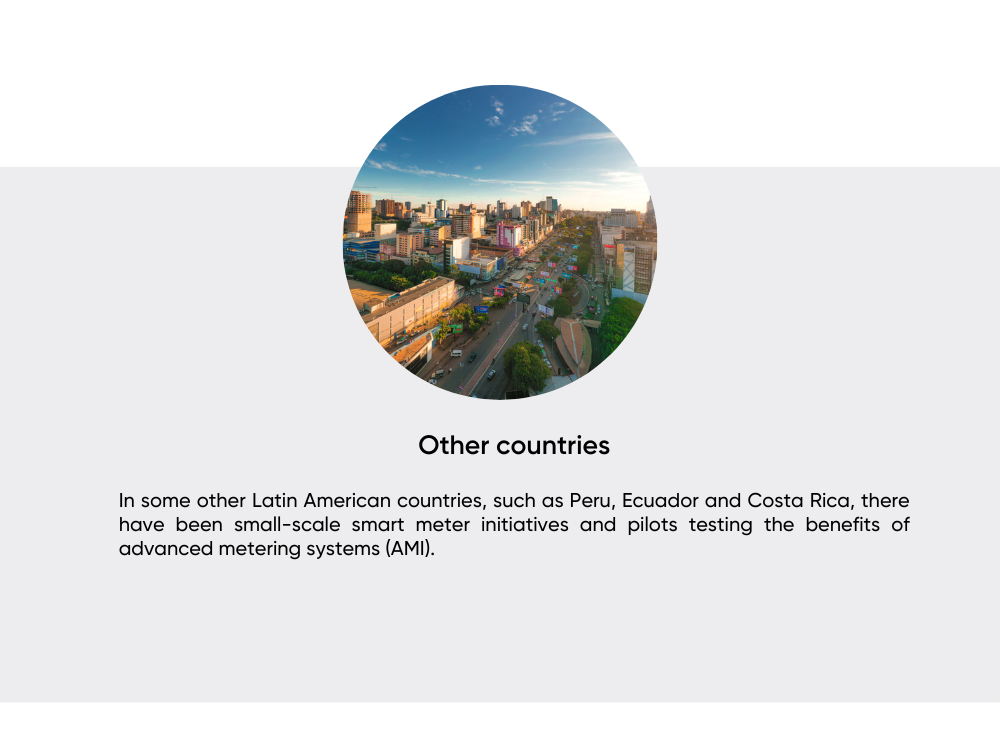 Iskraemeco's continuous innovation, customer-centric approach, and commitment to sustainability position us as a key player in this evolving landscape. As the market expands and adopts digital solutions, Iskraemeco remains committed to delivering reliable, efficient and environmentally conscious metering solutions that meet the dynamic needs of utilities and contribute to a sustainable energy future in Latin America.