You will contribute to the success by:
plans complete process for the manufacture and transfer of new products and development to production in the mother company and related companies,
participates in the preparation of annual, strategic, investment, spatial, and HR plans,
participates in or manages projects pertaining to the area of responsibility,
participates in the development of new products,
prepares internal documents pertaining to the department and the area of work (regulations, instructions, forms, etc.),
participates in discussions with business partners (subcontractors and production equipment suppliers) if the content of the discussion is the work of the department,
offers advice and eliminates technological disturbance or standstills in Production in home or remote locations in related or licenced companies in the foreign language,
coordinates the work process with the orders and requests from other production units (for existing and new technologies),
participates in addressing quality and other issues, claims, corrective and preventive measures, with an aim to minimise defects and increase customer satisfaction,
plans and implements tools to ensure the quality of semi-finished and finished products,
introduces new equipment, technologies and procedures and training production workers for quality performance of work,
prepares proposals for the replacement or purchase of new equipment or implementation of organisational and other types of change,
implements lean production methods and monitors all production processes with regard to potential improvements by means of KPIs,
ensures the required efficiency of work (or productivity), equipment utilization, and cost optimization,
shares knowledge and information with colleagues.
You might be the perfect candidate if you have:
completed university degree in natural sciences (VII),
at least 1 year's experience in a similar or comparable post,
preference will be given to candidates with experience in business process optimization and automation,
results-oriented, self-initiative, systematic, reliable,
excellent communication skills, teamwork and strong organizational skills,
active knowledge of English (written and spoken).
Iskraemeco is the next step on your career path:
continuous growth with personal and professional development opportunities,
industry insights, trends and knowledge,
work in a high-tech environment with access to state-of-the-art equipment and latest methods,
sharing of knowledge and experience within and between teams,
flexible and stimulating environment (work from home, adjustable work hours),
dynamic work and daily challenges,
multicultural and diverse environment (working in international teams),
working in an environmentally conscious company where sustainability plays an important role.
Did we spark your interest?
Take the first step and convince us with your application (CV in English or Slovene) at kariera@iskraemeco.com before 30. 6. 2023. 
Hear it from Iskraemeco team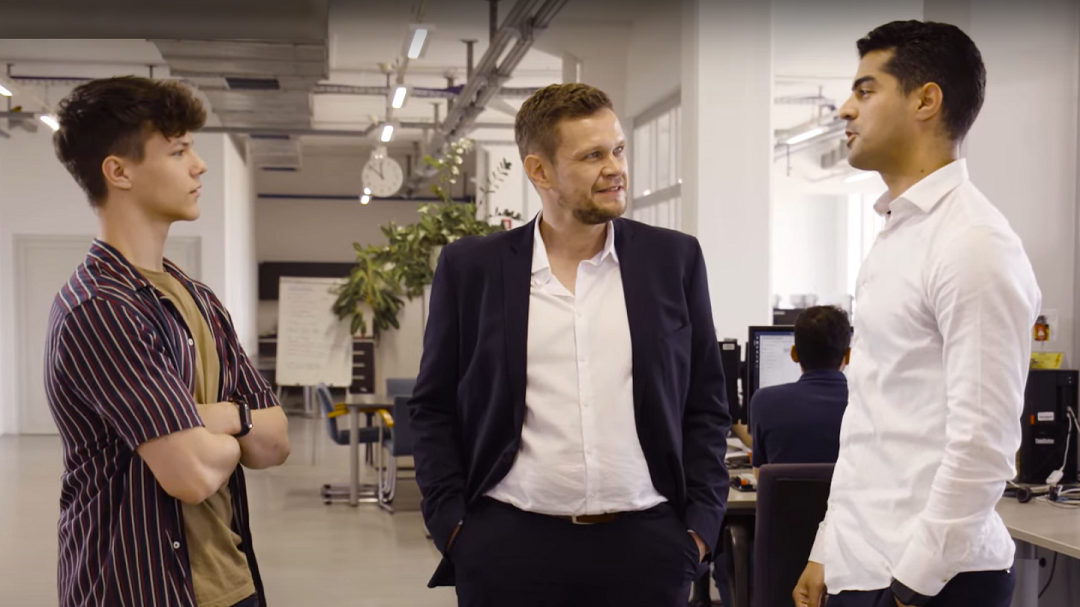 Iskraemeco is the place for you! Join a committed and passionate team of colleagues who will support you in your professional and personal development. Together, we will contribute to our mission of transforming visions into concrete products and solutions.
Be inspired by our colleagues from different departments and become part of an international environment!